Kasei and MeeH at Cottonwood mall, jes two little girls playing dress-up!
Crazy Joe in a TOYS –N- PARAPHERNALIA shop. I can't believe that he took Jade and me there! *hehe*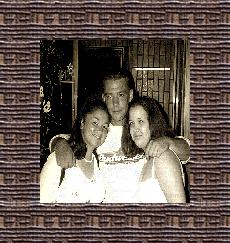 Me, Mike, and Jade kickin it at the bar in YokoLoco. Girls night out when we ran into Mike.
Me and Jade chillin at the park where we saw some FINE guys…well they were from a DISTANCE!
This is my boy, Dennis. He will be attending UTEP in the Fall. Hopefully him and I will get a chance to meet up and catch up on old times.
My young-in Savva, still lookin' good in the shades. He's a great guy with alot to offer a girl.